How to Find the Right Investment Deals in 2023?
You have decided to invest your money to accomplish your financial goals. You know a smart investor needs a diversified portfolio, and a company with a good cash flow is always better than one in debt. That's pretty much all a beginner needs to know when entering a stock market or considering other forms of investments. But that's never enough if you plan to make enormous profits from all your combined investments. 
Besides, it's impossible to go through every company's balance sheet to determine if they have a positive net balance and if they are worth investing in. The year 2022 brought many changes in the investment industry. Going into 2023, here are some vital investment trends and tips on how to find investment opportunities.
The Growing Inflation Might be Controlled Soon
America remained an inflation nation in 2022. Everything—from grocery items to gas—witnessed a price hike. So, what does this mean for the investors in 2023? Fed has set a target to bring inflation down from 5.1% currently to 2.9% by the end of 2023. 
Experts, however, believe that the target seems difficult to achieve. Chances are the Federal Government will lower the interest rate to 3% and make the monetary policies less stringent to achieve their 2% target. If the inflation persists, your best bet is to invest in Treasury Inflation Protected Securities (TIPS), gold, commodities, and precious metals. Bonds are also a good investment product for fighting inflation. 
Bear Market Might Last
The 2020 stock market crash was the toughest time for investors. Though the stock market seems to be recovering from the economic recession, investors are still unsure of what to add to their investment portfolios. 
Generally, bonds would perform better even during economic downturns, but that has also changed. Bond yields seem to be affected as much as stock prices due to the increased interest rates. According to Forbes, people with a 60/40 portfolio (60% of investment in equities and 40% in bonds) experienced greater losses than those with a stock-only investment portfolio. 
Until the Fed achieves its low-inflation target by 2023, there's a slim chance your traditional investment model will work. During these times, most investors resort to their "buy-low" strategy, but to fight inflation and unpredictable markets, you will need more than that.
Alternative Investments are a Good Idea
Portfolio diversification is key to building a successful investment portfolio over time. And 2023 might be the perfect time to consider alternative investments. This goes for all kinds of investors, irrespective of risk tolerance, time zone, and experience in this market. Alternative investment products are not related to the stock market, bonds, and other traditional options. They are the best way to fight volatility brought about by inflation or unpredictable stock markets. 
Diversifying in the alternative asset classes is also an excellent way to get greater returns in the long run. What was previously used less commonly has become an everyday investment opportunity for high-profile investors and beginners, such as commodities and mutual funds.
Be Careful About the Layoffs
Amazon, Twitter, and many e-Commerce giants have reported an increased number of layoffs in the last two years. The best example is the real estate industry. Many employees working at Opendoor and Redfin (the startup real estate businesses) had to quit because of the increasing house prices and interest rates.
The layoff announcements often result in a rise in stock prices. However, that effect is temporary. If we see it from the long-term perspective, increasing layoffs can negatively affect stock prices in the future. Layoffs are often considered a positive announcement for investors, but you must watch your portfolio and the company's financial performance before making hasty decisions.
Crypto May or May Not Recover
The list of the best investments in 2023 would be incomplete without mentioning cryptocurrency. After the 2022 crypto crash, experts believe the crypto might recover. Or at least, it couldn't get any worse. Bitcoin's value dropped by almost a third of what it was at the beginning of the year, and this doesn't seem to get better. 
According to Analytics Insights, these three cryptocurrencies are expected to see growth—Big Eyes Coin (BIG), Ethereum (ETH), and Bitcoin (BTC). Your best bet for 2023 is to study the past performance of cryptocurrency and its response to the economic crisis instead of just investing in trendy coins. 
Diversify with Real Estate Investments
The year 2022 wasn't very profitable for real estate investors, especially those who prefer flipping properties. The rising inflation has surely scared people. Besides, most of them are unable to secure a mortgage at the best price. 
However, the real estate market might improve if the Federal Government slashes interest rates. Experts believe 2023 might be a good time for real estate investors. 
Real estate remains an attractive option for investors willing to stay invested for a long time. Thanks to the high-return potential combined with multiple streams of revenues.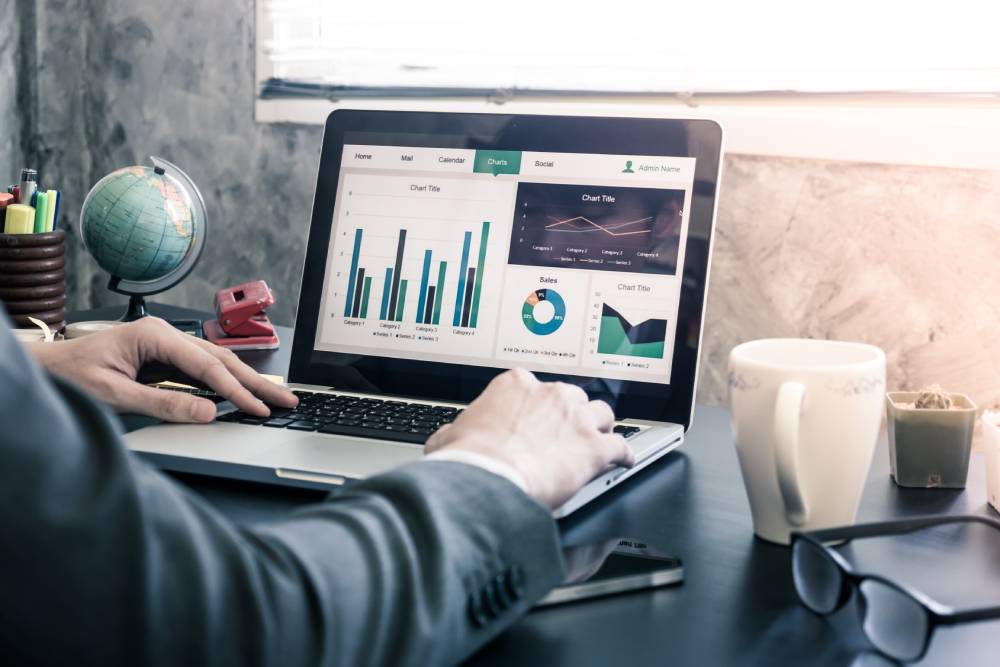 Hybrid-Robo Advisors are in Trend
A Robo-advisor is an AI-powered tool guiding investors throughout their investment strategy. While some wealthy investors might rely on traditional strategists, we are expecting a staggering demand for these AI-driven algorithms. These might be the biggest investment trend in 2023. One of the reasons for their growing demand is rising inflation. Investors want low-cost yet effective advice when it comes to investments. 
The 24 hours services combined with tax-loss harvesting and great financial advice for all types of investors have made this automated tool the most reliable choice. These advisors charge a significantly lower fee than traditional advisors. The hybrid Robo-advisors offer a perfect combination of the best advice and reasonable price.
So, this was all about the sectors to invest in 2023 and some of the biggest trends we are expecting in this industry moving forward. To find the perfect investment opportunity and learn more about the investment market, feel free to check out Ral Wealth's recent deals. So, why wait? Get in touch with our financial advisors right away.